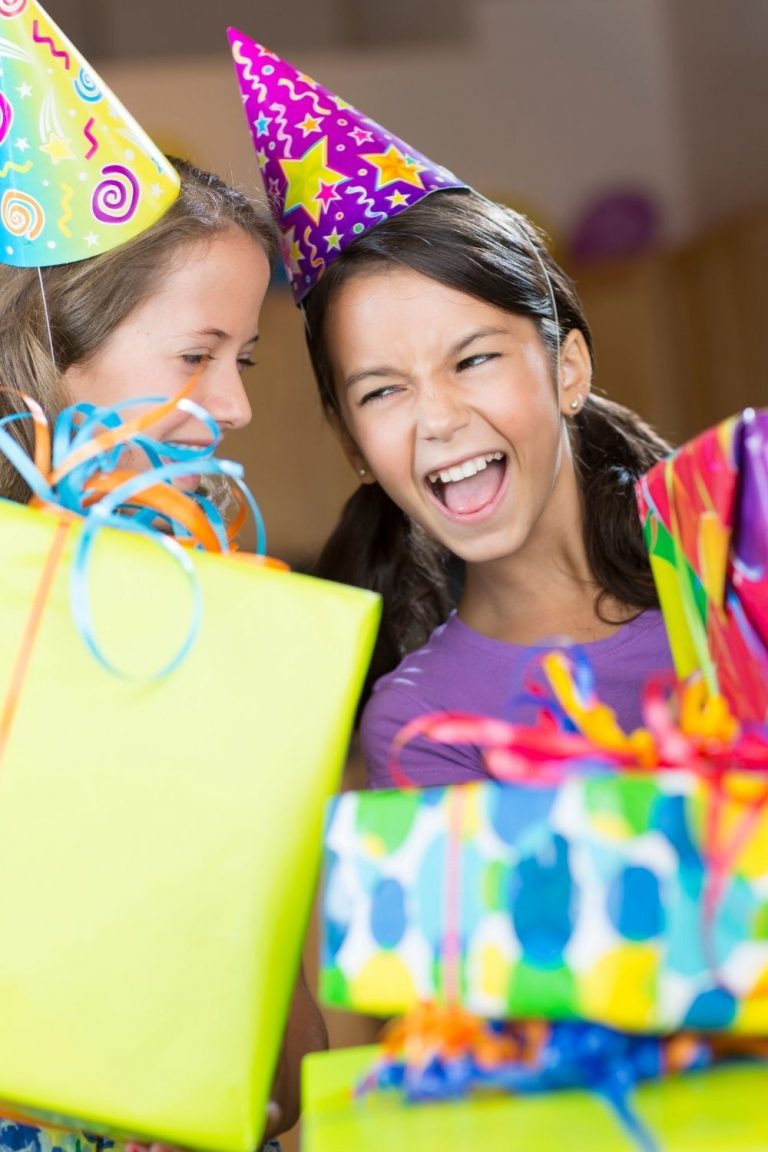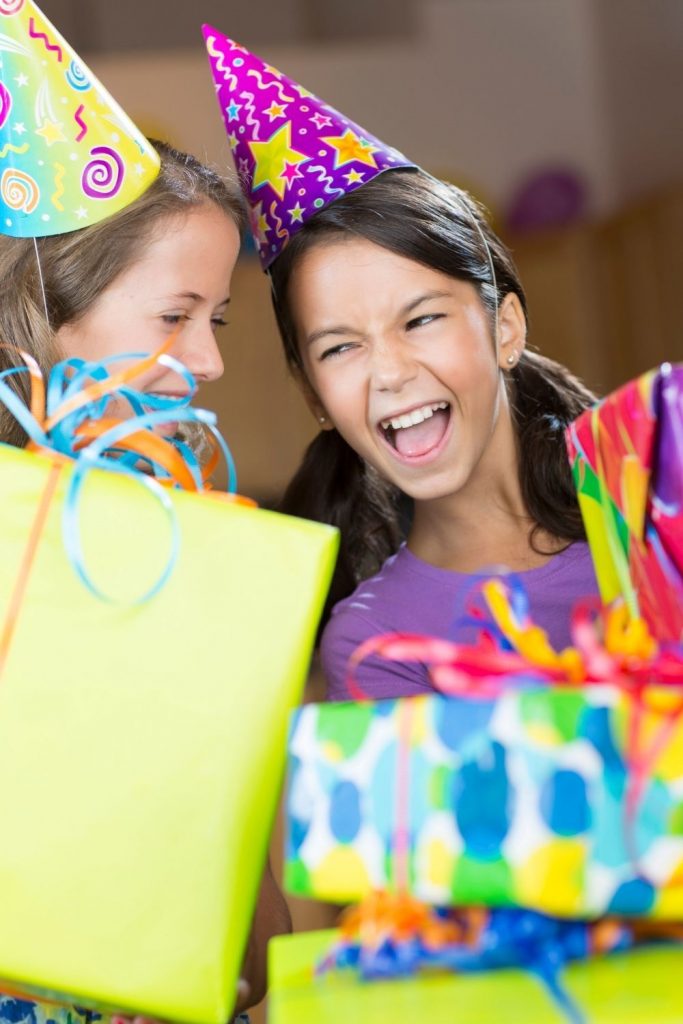 Skate World Center is the best Tallahassee birthday party venue there is!
Are you looking for the perfect place to host your next birthday party, team party, or corporate party in Tallahassee? Good news – you've found it. Our birthday parties are loads of fun for the kids and easy as can be for parents! We handle everything so you can relax and enjoy the birthday party stress-free. Our party hosts will provide your guests with pizza, drinks, and entertainment!
At Skate World Center, every birthday party includes 3 hours of fun! Choose from our activities including roller skating, the playground, and our double arcade. Every party gets 45 minutes in a private party room with their very own party host. Guests will enjoy pizza and soda served by our staff.
No one does birthday parties as well as Skate World Center! Reserve your Tallahassee birthday party today!
Everything you need to know about our birthday parties and packages is below:
Make it a GLOW party in our GLOW ROOM!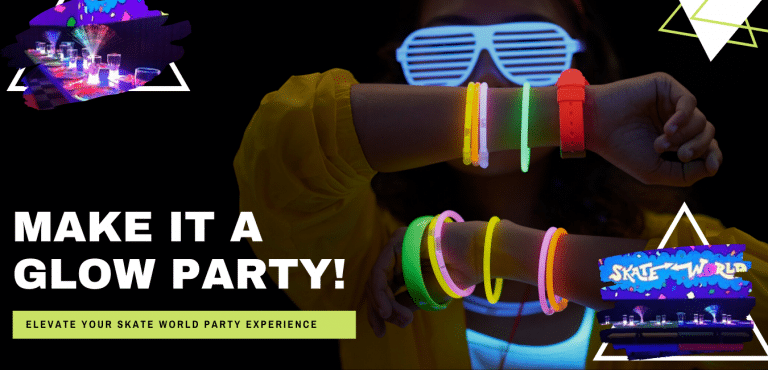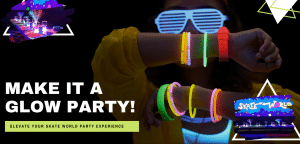 For $6 more per guest.
Each guest will receive;
flashing light-up cup
glow necklace, and
glow bracelet!
(Minimum of 10 guests)
Every party includes… 3 hours of fun, 10 guests, invitations, paper goods, and a glow in the dark button for the guest of honor! (Minimum of 10 guests)
Make it a Glow Party
for $5 more per guest
Activity Choices
Skating (includes skate rental)
Playground
Double Arcade
45 minutes in
private party room
w/ party host
2 Large Cheese Pizzas &
2 Pitchers of Soda
$5 Guest of Honor Game Card
$3 Game Card for Party Guest
Souvenir Socks
for each party guest
Goodie Bags
Free Return Pass for all party guests
Fun Party
Choose
1
Activity
$23 per guest




Make it a Glow Party
for $6 more per guest
Every party includes… 3 hours of fun, 10 guests, invitations, paper goods, and a glow in the dark button for the guest of honor! (Minimum of 10 guests)
Activity Choices
Skating (includes skate rental)
Playground
Double Arcade
45 minutes in
private party room
w/ party host
2 Large Cheese Pizzas &
2 Pitchers of Soda
$5 Guest of Honor Game Card
$3 Game Card for Party Guest
Souvenir Socks
for each party guest
Goodie Bags
Free Return Pass for all party guests
Super
Fun Party
Choose
2
Activities
$28 per guest





Make it a Glow Party
for $6 more per guest
Every party includes… 3 hours of fun, 10 guests, invitations, paper goods, and a glow in the dark button for the guest of honor! (Minimum of 10 guests)
Activity Choices
Skating (includes skate rental)
Playground
Double Arcade
45 minutes in
private party room
w/ party host
2 Large Cheese Pizzas &
2 Pitchers of Soda
$5 Guest of Honor Game Card
$3 Game Card for Party Guest
Souvenir Socks
for each party guest
Goodie Bags
Free Return Pass for all party guests
Ultimate
Fun Party
All
Activities
Included
$33 per guest







What our customers say…
Had my daughters 4th birthday party there recently and it was the best decision. So much for the kids to do, the staff was so accommodating and the price was great.
– Verlonda Johnson, Tallahassee FL
We had my grandson's birthday party there on 8/2/19 he turned 3. The entire staff was super pleasant. Thanks to the DJ for recognizing him and a special thanks to Miss Hanna for assisting with the party and the clean-up. We love you guys and keep doing great things.
– Cynthia Reed, Quincy, Florida