If you're looking for family-friendly things to do in Tallahassee, FL, Skate World is always hosting fun events that your kids will love.
Live in Tallahassee? We follow the Leon County school schedule, which means when school is out… WE ARE OPEN! Skate World is a great way for your kids to expend some energy and have fun with friends. Rain or shine, Skate World's indoor facilities offer the perfect adventure for a day out in Tallahassee, Florida, no matter the weather. We offer events for kids, adults, families, schools and more. Check out our upcoming events below and visit us at Skate World in Tallahassee!
Monday Night Family SK8 Mania!
Bring the whole family for a night of fun!
Friday nights from 4pm – 8pm

$4 Admission

$4 Sk8 Rental (if needed)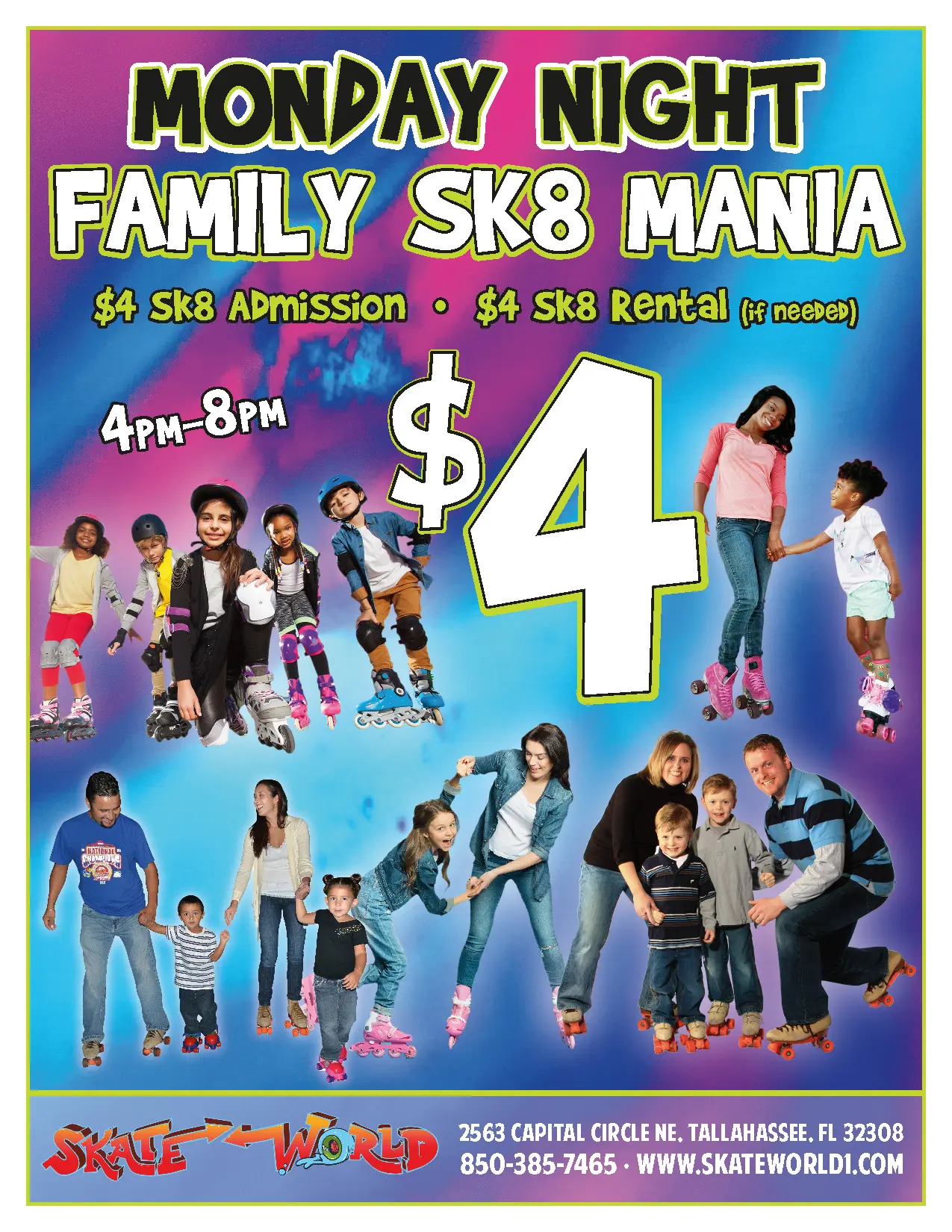 Thursday Nights from 6pm – 9pm is our Adults Only Skate Jam!
Admission is only $10 and this includes your skate rental.
No discounts or passes can be used during this session.
Don't forget your face masks & long socks.