Social media is the big craze these days. It seems as if everything revolves around social media and just about everyone that is not living under a rock has some type of social media account. When you have a social media account, it gives you the opportunity to stay connected and to be able to communicate with various people and organizations with ease and simplicity. Skate World in Tallahassee, Florida is a part of the community and they have social media accounts so they can get messages out to you and let you know what great activities that are going on!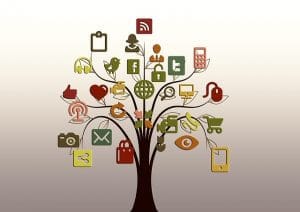 It is always nice to spend time with your family and to be able to enjoy each other, regardless of how much time you have to spend together. When you are looking for family fun that you can enjoy together in Tallahassee, Skate World is the perfect option for you! In order to know what great activities we have planned that you and your family can participate in together you can connect with us on one of our social media accounts. Not only can you connect with us to see what we have going on, but you can also get to know us better, look at fun pictures and post great pictures of the amazing time that you have had with your family as well!
There are so many great characteristics of having a social media account. It is absolutely amazing to know that you can still go out with your family, have and have a great time! Skate World Center loves being able to always be in touch with the community of Tallahassee… if you are not connected with us on social media, we would love for you to join us! You can find us on Facebook, Twitter, Yelp, and Google+.