As residents of our community we take cleanliness very seriously. Skate World is a locally-owned, family-operated small business. We know how critically important it is that families have a safe opportunity to get some fun and exercise after weeks of quarantine. As we prepare for a safe reopening, we will continue to go above and beyond our existing cleanliness measures. We are adding even more enhanced cleaning procedures to ensure a safe environment for all of our guests and team.
Skate World Center's Cleanliness Safety Guidelines
When you visit us you can EXPECT:
1.    Increased cleaning and sanitation measures
2.    A designated sanitizing team member who will be regularly cleaning and sanitizing all commonly touched surfaces
3.    Masks on all of our team members
4.    Fewer tables, which will be spaced 6 feet apart
5.    Temperatures to be taken of all guests and team members before entry
6.    Floor decals to guide our guests as they line up at our counters
7.    Easy-to-find hand sanitizing stations
Antimicrobial Cleaning Made to LAST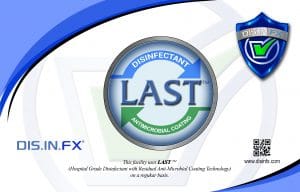 This facility regularly undergoes Antimicrobial treatments with LAST (a brand of Razor). This antimicrobial disinfectant:
Has EPA registered, hospital-grade disinfectants
Is an EPA registered antimicrobial coating
Reduces cross-contamination with a proactive approach
Is applied by electric misters coating the entire facility
Prioritizing Safety for Our Guests and Staff
For the safety of everyone who visits Skate World Center, we ask our guests to follow these guidelines:
As we are busy preparing for a safe reopening, we're missing our skaters more than ever. We can't wait to see you soon!