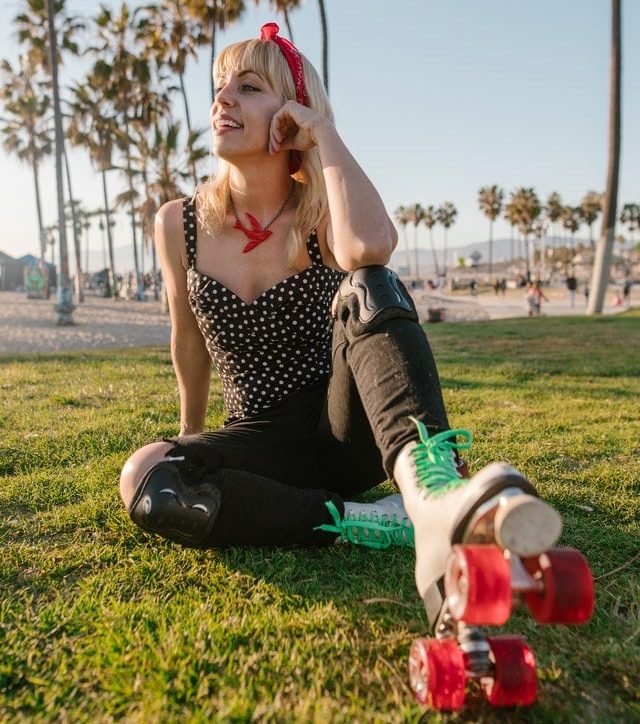 Summer heat in Florida is no joke! If you're looking for ways to stay active and have fun without braving the (sometimes not-so-great) outdoors, we're here to help. Just say "Thank you, next" to mosquitoes, sunburns, and humidity so thick you can practically swim through it. Head to Skate World for some fun—out of the sun!
Summer at the Skating Rink
People come from all over Tallahassee and the surrounding area to enjoy our skating rink, and we think you'll love it too, whether you've been skating for years or are a total newbie. Our summer hours are in effect until August 10th, 2021, and regular fall hours resume on August 11th, 2021. 
During the summer, you can join us from noon to 4 pm every day except Sunday, so you can escape the hottest part of the day in our air conditioned indoor skating rink. We even have an indoor playground, so kids under 10 years old can burn off some energy. When you need a break from busting moves on the rink, head over to our arcade to play your favorite games, or hit the cafe for an energizing snack.   
Keep an eye on our schedule for other skating opportunities throughout the week, like Family Sk8 Mania and speed skating practice, and Adults Only Skate Night. We're also booking private parties, available every day of the week except for Sunday. If you're planning a celebration, give us a call at 850-386-4807 or contact us online to make a reservation. 
Why Skating is the Hot New Hobby
Roller skating has always been a popular activity, but during the COVID-19 pandemic, it has blown up even more. TikTok videos and Instagram stories of stylish skaters grooving to music have inspired people who haven't skated in years (or ever) to lace up some skates and get rolling. 
The roller skating boom is especially cool because skating isn't just fun and "aesthetic." It's also a really good workout! Roller skating regularly gives you a cardiovascular workout while strengthening and toning your core abdominal muscles and leg muscles. Over time, you may start to notice improvements to your stamina, balance, and agility! Because skating is a low-impact sport, it's a great cross-training activity to give your joints a break from running, CrossFit, basketball, etc. 
Of course, the cool factor can't be totally explained by roller skating's many health and fitness benefits. It's also just straight-up fun and cool! There are tons of ways to express yourself through roller skating, from the moves you show off on the rink, to the roller skates you wear on your feet. Investing in your own pair of skates lets you show off your personal style, and you can even customize them with light up wheels, colorful laces, and other skating accessories. Visit us at our pro shop and we can help you choose the perfect skates from our selection of trendy and classic skates.