Skate World Center in Tallahassee, FL is the perfect venue for your back-to-school party or classroom field trip! Treat your child to a day at Skate World with friends as a break from the rigid school routine. Then make sure you let your child's teachers know about the exciting educational field trips Skate World Center offers throughout the year!
STEM Skating Field Trips
Our classroom field trips aren't merely about fun — they're educational. Sometimes, the best way to break up a monotonous back-to-school classroom routine is 'in the field'. That's why your child and his or her classmates will love strapping on roller skates at Skate World for hands-on learning about STEM subjects: science, technology, engineering, and math.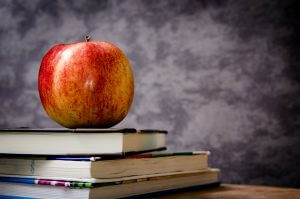 According to the U.S. Department of Education, "In a world that's becoming increasingly complex, where success is driven not only by what you know, but by what you can do with what you know, it's more important than ever for our youth to be equipped with the knowledge and skills to solve tough problems, gather and evaluate evidence, and make sense of information." That's why studying and successfully understanding STEM concepts may be more important than ever!
Skate World's classroom field trips are taught by professional educators that work with your child's teachers to customize lessons about:
The Science of Roller Skating

Motion & Rink Design

Music, Math & Roller Skating

Super Sound! Acoustics & Rink Design

Engineering Magic & Lighting
Lessons are tailored for kindergarten students all the way up to high school grades. Grants may be available to fund your field trip. (Bonus: students will never realize how much they're learning while they skate!)
Here's an important math lesson for you to remember: Your child + Skate World Center = educational fun. Also, keep an eye on our Facebook page for details about themed skate parties, Sensory Friendly Skate days, and fundraisers.