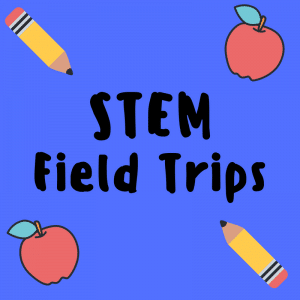 We believe that science, technology, engineering, and math (collectively known as STEM Fields) are sometimes best taught through hands-on learning. That is why we are so proud to offer exciting STEM Field Trips in Tallahassee for children in grades K-12!
At our premier Tallahassee skate center, our STEM educators can teach your students through practical and engaging lessons on a wide range of STEM topics. Each student field trip includes one hour of STEM education designed to show children that STEM is fun and exciting! Plus, each lesson is customizable based on your lesson plan and your individual needs as an educator. That means the concepts your students learn with us will directly relate back to their classroom learning!
Our STEM Field Trip options include:
The Science of Roller Skating

Motion & Rink Design

Music, Math & Roller Skating

Super Sound! Acoustics & Rink Design

Engineering Magic & Lighting

Heart Health

Formulas, Fractions, and Fun!
Of course, no trip to our Tallahassee skate center would be complete without skating, so each field trip also includes two hours of physical fitness and fun with roller skating! Plus, our field trips are designed so that the concepts your students learned during the lesson will be reinforced during their two hours of skating time.
Here is what local Tallahassee area educators are saying about our STEM Field Trip program!
So let us help you take learning beyond the classroom. To book a STEM Field Trip for your class, or for more information about our field trips, please contact us today at 1-850-386-4807!