How do you know exactly what's going on at Skate World Center in Tallahassee, FL? Get social with us! With one easy finger swipe or click, you can "follow" us on Facebook. Then, peek at our news 24/7, "like" our posts, and post your own comments.
Why We Love Social Media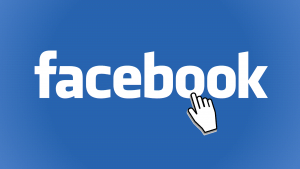 Life can be rough and things are hectic. As a busy parent, you can hop online anytime and scroll through our Facebook page to see what's coming up (even at midnight in your pajamas)! Stay tuned to discover items like these on our timeline:
Opportunities to win free skate passes, enter giveaways, or participate in contests

Event posters with detailed admission prices, times, and theme info

Reminders about upcoming events

Photos submitted by parents of their kids having a blast at Skate World Center

Helpful pages to visit on

our website and blog

Info about special discounts

Roller skating tips to freshen up your style and keep you safe
We'll also make you aware of our less-crowded skating sessions, like our Sensory Friendly Skate Night. If your child feels more comfortable skating among a smaller crowd, you'll understand why this is a big deal. We'll post the weekly dates and times on our timeline.
Sure, Facebook is a real-time communication tool and all that jazz, but it's truly a window into our soul here at Skate World Center in Tallahassee. We'll keep you 'in the know' with our innermost thoughts, event details and, sometimes, even a little inspiration and comedic genius for the day. (Everyone needs some of that!)
We want to hear from you! If you have any questions or concerns about our facility, events, etc., send us a message! Don't forget to write a Facebook review. We're also on Twitter and GooglePlus. Tell us how we could improve, and how Skate World Center totally rocked your child's day. (And hey, maybe Skate World rocked your day, too!)