Roller skating as a family activity is a fantastic way to foster strong bonds and create lasting memories among family members of all ages. It provides a unique combination of physical activity, laughter, and shared excitement that can be enjoyed by everyone, regardless of their age or skill level.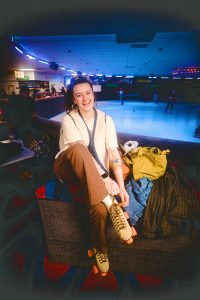 Here are some reasons why we think that roller skating is a great family activity:
Roller Skating Offers Inclusivity
Roller skating is a versatile activity that can accommodate individuals of various ages and physical abilities. Young children can use training aids or skate in the beginner's area, while teenagers and adults can enjoy the more challenging aspects of skating. This inclusivity ensures that no family member feels left out and that everyone can participate at their own pace.
Skating Has Numerous Physical Health Benefits
Roller skating is an excellent form of exercise that promotes cardiovascular fitness, strength, and balance. It helps improve coordination and flexibility while engaging various muscle groups. Unlike many sedentary family activities, roller skating encourages an active lifestyle for both children and adults, promoting overall health and well-being.
You Can Expect Fun And Laughter While Skating
Roller skating is undeniably enjoyable, and the shared experience of gliding around the rink can lead to bouts of laughter and joy. It's a wonderful way for family members to let loose, forget about their worries, and simply have a good time together.
Roller Skating Is A Team Building Activity
Roller skating offers the opportunity for family members to work as a team. They can help each other learn new skills, offer encouragement, and celebrate each other's successes. This camaraderie creates a sense of unity within the family and strengthens the bonds between its members.
Creating Family Memories While Skating
Family roller skating outings can become cherished traditions that everyone looks forward to. Whether it's a regular weekend activity or a special occasion, these shared experiences become beautiful memories that family members will fondly recall for years to come.
Roller Skating Rinks Are A Positive Environment
Roller skating rinks are generally safe and controlled environments, making it a suitable space for family fun. These facilities often have friendly staff and promote a positive atmosphere, which further enhances the overall experience for all family members.
Roller Skating Can Have Your Family Learn Together
For families with little or no skating experience, learning together can be an exciting journey. Children can witness their parents embracing new challenges and adults can appreciate the determination and progress of their children. This mutual learning experience helps strengthen the family's bond and communication.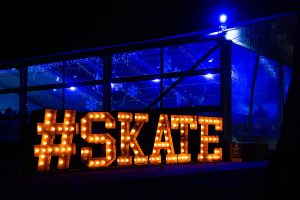 Roller skating as a family activity offers an abundance of benefits, from physical health to emotional well-being and strengthening relationships. It promotes a sense of togetherness and allows family members to connect on a deeper level through shared laughter, support, and encouragement. So lace up those skates and roll into a world of family bonding and fun!