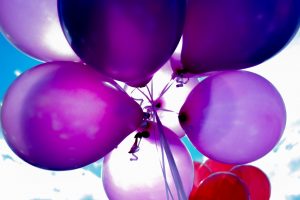 It's our absolute favorite month of the year. Not only because of the fall activities that October brings, but also because it's National Roller Skating Month!
Enjoy National Roller Skating Month by visiting Skate World Center during October!
To celebrate National Roller Skating Month, we wanted to tell you five of our favorite reasons why we love roller skating. The reasons are easy to remember, just recall the acronym: SKATE.
Strength Training. Roller skating increases your body's strength. Every time you build up speed and make strides to skate faster, your leg muscles and abdominal muscles are getting a great workout. Interested in taking lessons? Check out our available lessons for beginners and advanced roller skaters!
Kindred Spirits. A kindred spirit is a person who has similar interests as you. When you're at Skate World Center, you can be confident that there are many people who like the same things you do – especially having fun and roller skating!
Attitude Booster. You rarely see a sad person at a skate center. Why? Because when you roller skate, you are releasing endorphins! Simply put, endorphins are a chemical that is released from the body that makes you feel better.
Total Workout. Roller skating has incredible health benefits. It gives you a great cardio workout while having fun. There's no need to run on the hot asphalt anymore when you can race around our rink in the refreshing air conditioning.
Energy Enhancer. If you're having a lazy day or feel sluggish after a long day at school or the office, come to our skate center! Roller skating boosts your energy only minutes after starting your laps.
It doesn't matter what month it is, come skate with us at Skate World Center! Check out our hours.