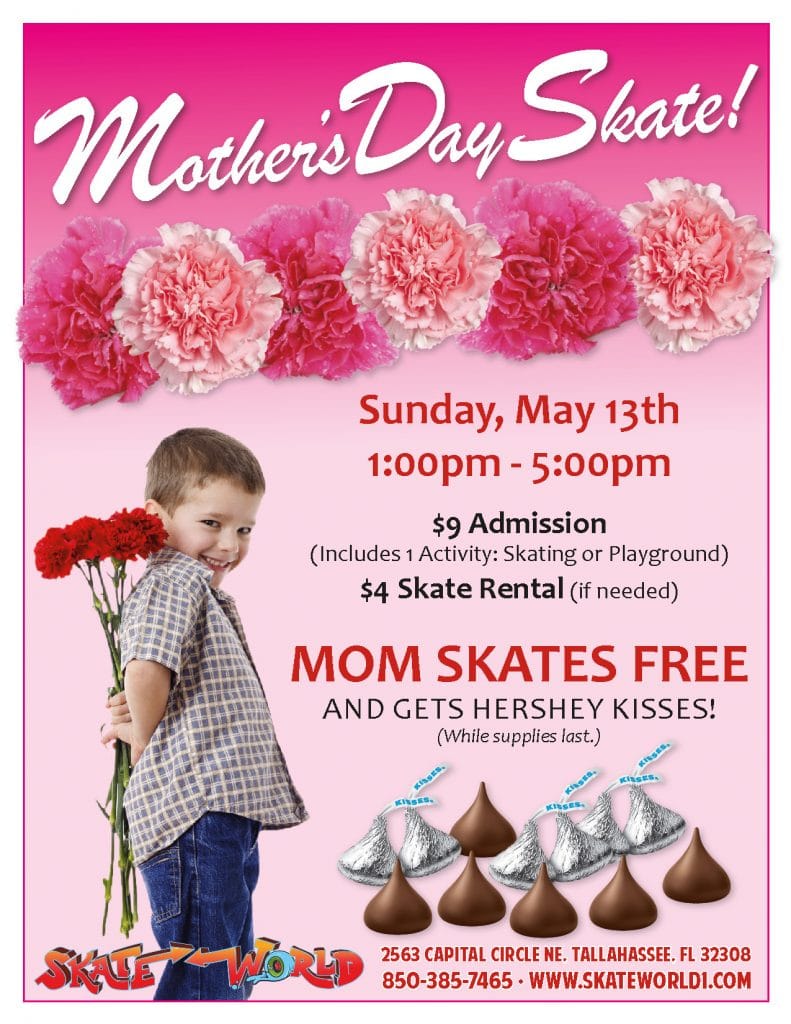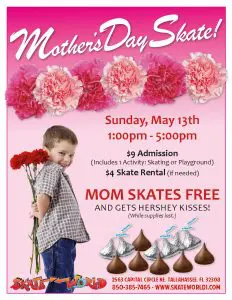 Mother's Day is Sunday, May 13th, and we know you want to make the day super special for Mom. Fortunately, you can celebrate Mom all day! From sunrise to sunset, the team at Skate World put together the perfect step-by-step guide to ensure a Mother's Day she will never forget.
Breakfast Bash
Moms make sure the groceries are bought, dinners are made, and kids' tummies are full. She's always cooking! So, this Mother's Day, make a delicious breakfast for Mom to enjoy in the morning. You can go out to eat at her favorite breakfast restaurant or make a home-cooked meal – whatever Mom prefers!
Afternoon Activity
Choose a Mother's Day activity that's fun for the whole family – roller skating at Skate World! To celebrate Mom on her special day, we're letting all moms skate for free and handing her free chocolate Hershey's kisses! Skate World is open from 1 pm – 5 pm on Mother's Day. And admission is only $9 (skate rental is $4 or bring your own skates).
Sunset S'mores
To finish the day, treat Mom to a campfire in the backyard! She likely has a sweet tooth from the free chocolate Hershey kisses she received at Skate World; so, plan a fun s'mores date for her and the family. The ingredients necessary to make the perfect s'more includes graham crackers, marshmallows, and chocolate Hershey bars.
If you bring Mom to Skate World for Mother's Day, we know she will have a blast roller skating, listening to fun music, and being with her family. Contact us if you have any questions!