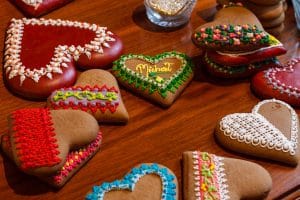 Valentine's Day is quickly approaching, and we bet you're wondering how to make it special. Thankfully, we can help! From crafts to exercising, this Valentine's Day can be full and fun. Consider these three ideas to make this Valentine's Day the best one yet:
Make Special Crafts
We know what you're thinking. Who has time (or the energy) to make elaborate Valentine's Day crafts with little children? Thankfully, there are incredibly easy and adorable Valentine's Day crafts available! From crayon hearts to construction paper links, Valentine's Day can be full of fun crafts that won't give mom or dad a headache.
Plant Flowers & Bake Desserts
Giving your special someone flowers and chocolate are a given on Valentine's Day. But what if you switched it up this year? Instead of purchasing flowers, plant some in your own yard! Instead of buying chocolate, what if you made delicious homemade desserts? Your little ones will have a blast and you'll save money along the way.
Exercise Together
What better day than Valentine's Day to get a heart-healthy workout in with the kids?! This doesn't have to be intense and boring … make it enjoyable! Several fun ways to exercise include:
Bike a nature trail
Climb a hill
Go on a hike
Have a relay race
Jump on a trampoline
Play tag
Of course, a great way to exercise is to roller skate! When you skate, you get the same benefits as running except it's much easier on the joints. Plus you can enjoy Valentine's Day treats while you spend the special day with the person (or family) you love. Check out our hours and skate with us today!