Who says the end of summer has to be boring? If you love summer specials at Skate World, you'll go crazy for our school kickoff skate events. Fall hours start August 14th, with back-to-back School Kickoff Events just days later. Don't miss it; there's plenty of fun for everyone!
For the Tots
Every kid's a hero at Skate World! August 18th is Super Hero Day for all our Tiny Tots. We want to see your incredible, super, wonder babies all decked out like their — okay, okay, your — favorite superheroes? Your toddlers can vanquish the villains at the craft table while they make their own super hero shield and mask to protect their secret identity. We'll also have snacks, skate and ride fun, and plenty of photo opportunities to capture your kids in their super hero style. Tiny Tots runs from 10am to 1pm. Admission is $7 or $10 to include lunch.  
For the Teens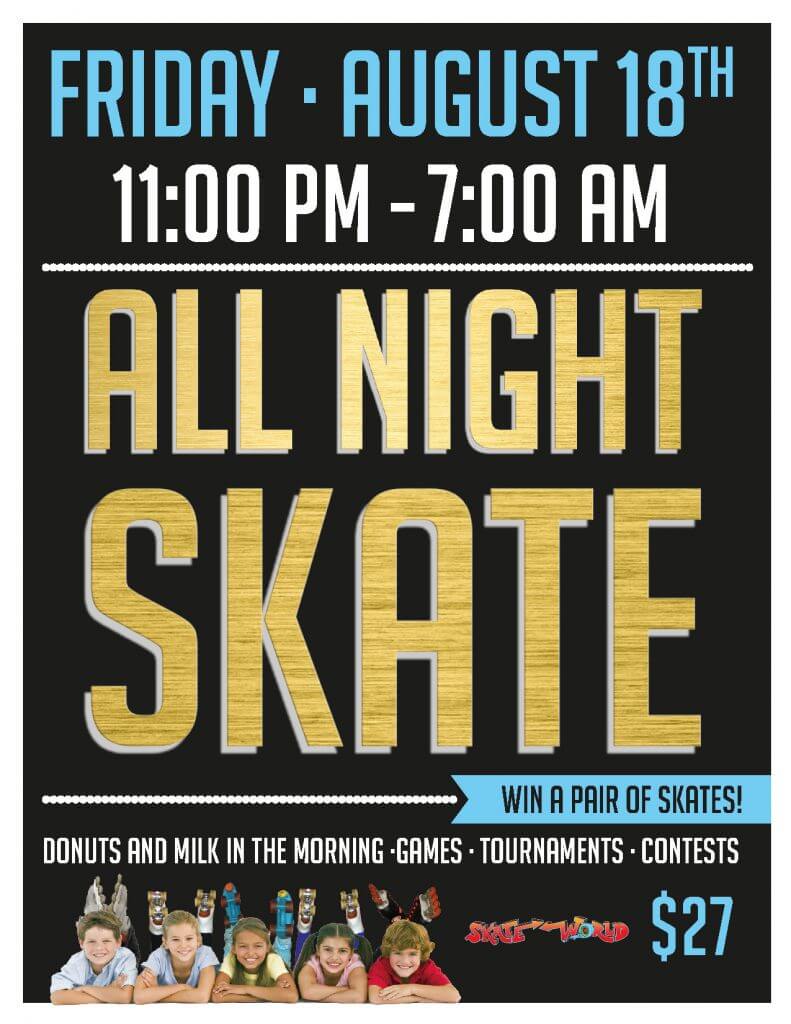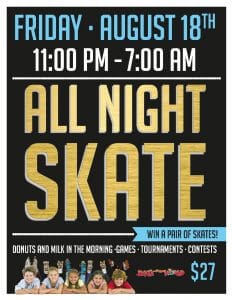 Little kids might be up at the crack of dawn, but we're inviting older kids and teens to push bedtime to the limit on Friday, August 18th. It's time for our annual All Night Skate to kickoff the school year! We have 8 hours of skating, tournaments, games, contests, and special prizes starting at 11pm. One lucky kid will even win a pair of roller-skates! Before the event ends at 7 the next morning, we're handing out milk and donuts for breakfast. Don't miss the fun! Get your ticket for just $27.
Our excitement for August is heating up. Don't miss these special back-to-school events at Skate World Center.