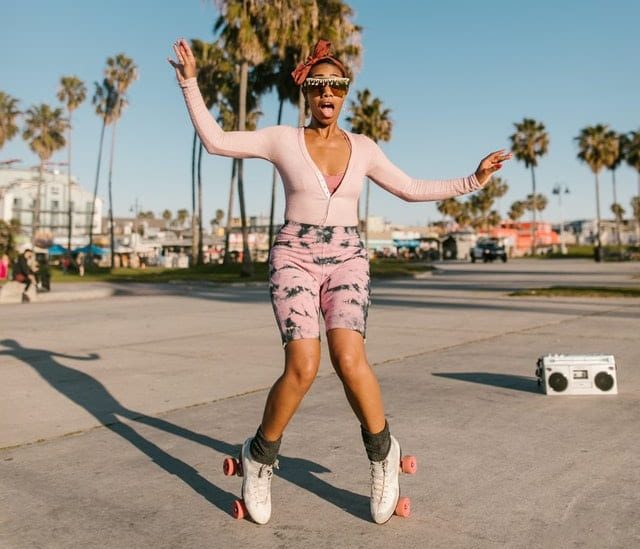 Summer 2021 is finally here! After the chaos of the pandemic, most people felt like summer passed them by completely. This year, it's all about making up for lost time and having the funnest summer ever. At Skate World Center, we're doing our part! Check out our new roller skating special, along with some other ideas for summer fun in Tallahassee. 
Skate World Summer Fun
Bring the whole family for a fun outing to the skating rink! We're making it easy with this value-packed deal.
Monday Sk8 Mania Special
This package costs $33 (regular price is $44) and includes:
4 skate admissions

4 skate rentals

4 game cards ($3 per card)
Our Sk8 Mania special is only available Mondays from 4-8 pm. 
Beat the Heat Special
Monday isn't your only chance for skating specials here at Skate World Center! Join us from Monday to Saturday all summer long from noon to 4 pm and get $10 admission and $4 skate rental. Your admission is good for one activity—roller skating or the playground. (Please note that our indoor playground is for kids 10 years old and younger only! Above the ankle socks are required for both skating and the playground.) 
Adult Nights
Don't worry, grownups, the kids don't get to have all the fun. Join us on Thursday nights from 6-9 pm for Adults Only Skate Jam! Admission is only $10 and includes skate rental. Don't forget to bring your face mask and long socks! (Other discounts and passes cannot be applied to this event.)
Other Summer Activities in Tallahassee
Outdoor Skating
If you just can't get enough skating and want to add outdoor roller skating to your fitness routine, come on in to buy a new pair of skates! We can help you get set up with stylish skates and the correct wheels to use outdoors. Take a sneak peek at some of our newest roller skates, and visit our pro shop next time you're here. 
There are tons of awesome places to roller skate outdoors in Tallahassee. These are just a few of our favorites!
See a Movie
Movie theaters are a welcome reprieve from the summer heat here in Florida; head to your favorite local movie theater to enjoy the air conditioning, some buttery popcorn, and oh yeah, a movie! But you don't have to go inside to enjoy a summer cinema experience. Be sure to check out Tally Outdoor Movies to catch an outdoor screening under the stars.
Explore State Parks
We're lucky to be close to some really fantastic state parks here in Tallahassee. How many have you been to? Summer is a great time to start checking them off your list! One of the coolest is Florida Caverns State Park, where you can take a tour of the limestone caves.