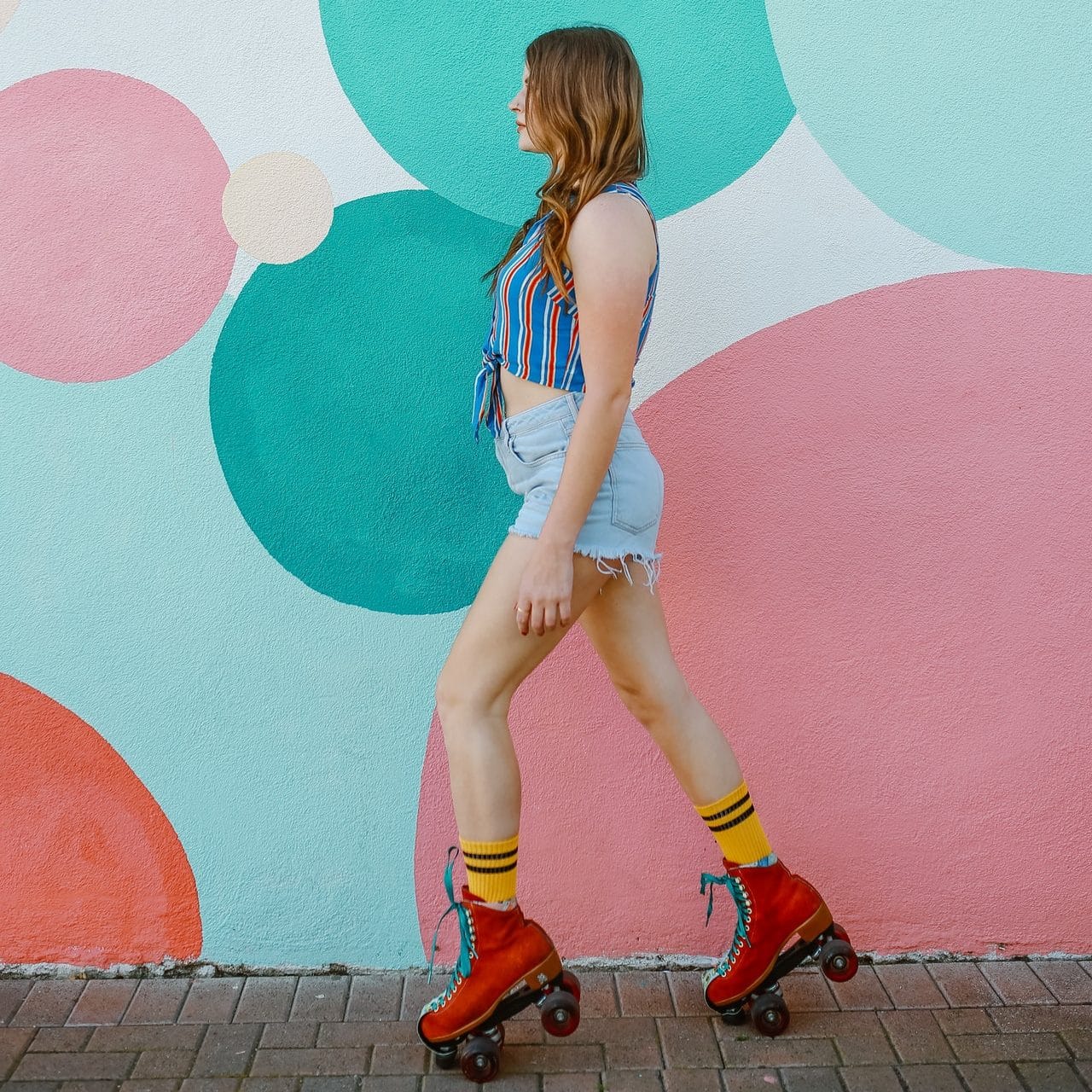 Leon County students are so close to the end of the school year, and you can already feel the excitement in the air around Tallahassee! Summer break starts on Friday, June 11th, 2021, so start planning your summer celebrations now. We're here to make your summer awesome in every way… The only missing ingredient is YOU. 
Tallahassee Summer 2021
Lock In Your Summer Style
After more than a year of being mostly cooped up at home, this summer is going to be one to remember. If you're ready to trade in Zoom hangouts for IRL events, prepare to see and be seen! Get your summer style game on lock with a new pair of stylish roller skates. 
At Skate World Center, we have a selection of trendy skates and skate accessories to fit your *a e s t h e t i c*. If bright color is your thing, check out Evoke Roller Skates in turquoise suede with matching wheels. Do you think everything is better with glitter? If so, you'll love the purple and gold glitter finish on these Glam Skates. Don't forget to add some wild socks and LED light up skate wheels to get your look TikTok- or Insta-ready. 
Don't Miss Out on the Fun
The skating rink is the perfect place to meet up with friends for summer fun, especially on those blazing hot days when being outside feels like being baked alive in an oven! Escape the heat, humidity, and mosquitoes at Skate World, where you can relax and skate to great music with your BFFs, or even make some new friends. Need a break to rest and recharge? Head to the arcade or snack bar! We even have an indoor playground for kids, so younger siblings can have fun too. To make sure you don't miss any of our awesome events, follow us on Facebook, or check our upcoming events page. 
Plan a Party
While our birthday parties are extremely popular, don't forget that we host all kinds of Tallahassee group events. We offer special group rates for groups of 10 or more people; just call us at 850-385-RINK to learn more. 
Our group events are perfect for clubs, teams or even end of the year class parties, as well as youth groups and VBS outings, summer camp and daycare field trips, and fundraisers. We even offer private events if you'd like to rent out the entire rink for an exclusive function. 
Ready to make this the best summer yet? We can't wait to see you! Get your crew together and get ready for an epic summer break like no other.