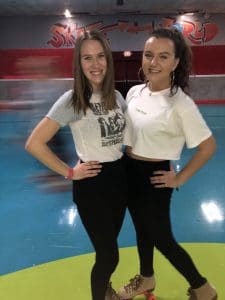 If you've ever planned an event, you probably know the pressure that comes with organizing the perfect party. You want to make sure your party is unique, while also considering affordability and time. With this in mind, we've crafted a short list of party planning tips to help make sure you plan an awesome party.
Party Planning Tips Everyone Can Use
1. Everyone is one-of-a-kind; their theme should be too!
Do a quick Google search for themes that are fun and simple to carry out, but also that pertain the birthday person as an individual. Consider what makes the birthday person special or what they are really passionate about and roll with that.
2. On a budget? DIY!
If you find yourself strolling the party aisle and wondering why decorations cost so much, then this tip is for you! Hop on Pinterest and find some decorations that you can create yourself. This is something you can enlist your family and friends to help you with as well!
3. 
Plan ahead
.
A week before your party or event is the worst time to start planning. It will cause you more stress than it's worth (and ensure half your guests are busy), so make sure you start planning early on. This will minimize the pressure and give you time to organize the best event possible.
4. Skip all these steps, and let us take care of it!
Let us take some of the weight off your shoulders by booking a roller-skating birthday party at Skate World Center! Here at Skate World, you can choose from three birthday party packages, each of which will make for an exciting and fun-filled birthday for kids of any age. Each package provides your party with 3 hours of unrestricted access to the skating rink, game tokens, pizza, soda, 45 minutes in a private party room, and more!
For more information on parties and events, contact us.