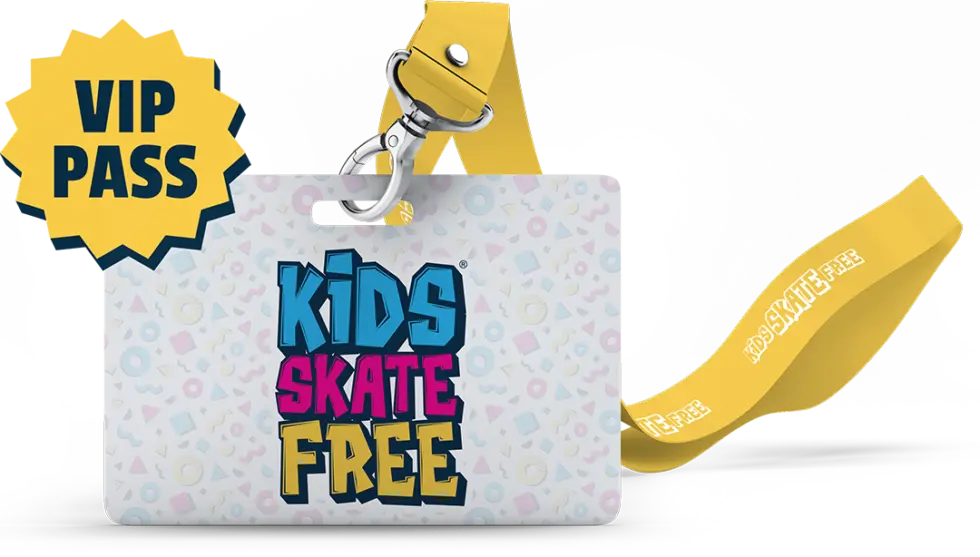 It's no secret that having kids is expensive. Food, clothing, childcare, education, and all of the other expenses can really add up. And that's not to mention the cost of keeping them entertained! Fortunately, there are actually plenty of fun, FREE things to do with kids in Tallahassee. We might be biased (OK, fine…We're definitely biased), but we think roller skating is one of the best activities to do with your kids. And with just a couple of simple steps, your kids can skate free! Keep reading to learn how to sign up for the Kids Skate Free program, and join us at one of our public skating sessions to let the good times roll. 
Kids Skate Free
Kids Skate Free (KSF) is a program designed to help families get out of the house and enjoy healthy physical activity while saving money. By registering for the program, you will get 2 free passes per child, per week. Each pass is only good for one week, after which it expires. Expired passes are replaced with new valid passes each Monday. That means your kids can each skate twice a week for FREE! Talk about a deal!
The program is only for children aged 10 and younger. KSF passes cannot be combined with other offers or used towards group events, birthday parties, etc.
How To Sign Up
Visit KidsSkateFree.com and search for your city, or go directly to our Kids Skate Free signup page. Simply fill out the quick and easy online form and submit it. Once you've signed up, download and install the MyHownd app. Your Kids Skate Free passes will be available to use starting on Monday morning! 
How To Use Your Passes
To use your passes, just look in the My Promos section or your MyHownd Wallet. Show us the promo at the front desk when you check-in. Once the activated promo is marked as redeemed, you'll see it in the Redeemed Promos section. You're all set! Your kids can enjoy roller skating for hours and you can feel great knowing that not only are they having fun, but they're also getting some fantastic exercise. 
When To Use Your Passes
We have 3 Kids Skate Free days per week: 
Mondays noon-4 pm

Fridays noon-4 pm and 7 pm-10 pm

Saturdays noon-4 pm and 7-10 pm
We can't wait for your family to experience the fun and fitness of roller skating, so don't wait! If you have kids under 10 years old, sign them up for Kids Skate Free and join us on the rink.
And remember, that while only kids get to skate for free, skating is great for adults, too. Rent some skates, lace up, and recapture the feeling of freedom that only roller skating can provide. You'll feel like a kid again, and maybe you can even show your kids some moves.