We're just days away from winter break 2016, and you can bet we're as excited about it as your kids. After all, we get to spend the holidays seeing smiles light up their faces! If you're looking for holiday family fun in Tallahassee (and a quick release for your kids' extra energy), look no further than holiday fun at Skate World Center.
Early Release Skate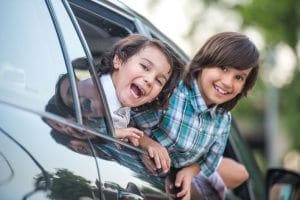 It happens the same way every year. Kids jump for joy at holiday early releases, while their parents scramble to rework their work schedules. Plan a play day instead! We're opening our doors from 1-4pm on Wednesday, Thursday, and Friday December 14th-16th. Admission to the skate floor or playground is just $8. Kids can bring their own skates or rent a pair for $4. We also have a fully stocked snack bar with tasty treats to keep kids energized while they play.
Winter Break Skate
Calling all kids, parents, and visiting relatives! Big fun is headed your way for the holidays. When school is out, skating is in. Skate World Center will be open for special hours during winter break. Send the kids skating or come play with the whole family! You can skate Monday-Friday from 11am-4pm from December 19th through January 3rd. You know the drill: your 1st activity (roller-skating, or the playground for kids 10 and younger) is only $8. Or double the fun for just a few extra bucks!
'Tis the season for family fun and holiday cheer. For more information on skating hours, buying holiday skates, or special events in Tallahassee, call Skate World Center.