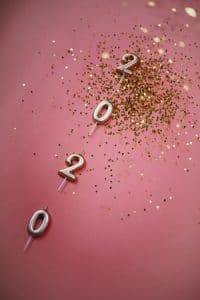 Can you believe that 2020 is almost here? It's hard enough to accept that 2009 was over 10 years ago, not to mention that we're about to enter a whole new decade. As we say goodbye to one decade and hello to another, it's a great time to consider what we accomplished in the twenty-teens and what we still want to achieve in the twenty-twenties. It only seems fitting to set some New Year's resolutions. 
If you're wondering what the best New Year's resolution is for 2020, the answer is simple: Roller skating! Check out some reasons why you should commit to roller skating more in the new year at Skate World Tallahassee. 
The Best New Year's Resolution for 2020
New Year's resolutions aren't for everyone, but they can provide some much-needed motivation if you approach them the right way. Instead of making wild plans to turn yourself into a fitness maven or achieve inner peace, set realistic goals that fit with your lifestyle and make you happy. 
Fun Meets Fitness
If you've made New Year's resolutions to "get in shape" or "get fit," only to find yourself giving up by February, you're not alone. According to US News & World Report, over 80% of people give up on their New Year's resolutions by mid-February. 
Part of the problem lies in the goals themselves. Vague goals like "getting in shape" are hard to keep because they're so broad and lack any useful details. Instead of punishing yourself for skipping gym days, or deciding you failed (and then deciding that you might as well go for broke on the breakroom donuts because you're already off the wagon), commit to moving more and having fun with it. 
Roller skating is a great way to increase your activity level. Because it's so fun, you won't feel like you're slogging through a punishment, but in reality you'll be burning calories, improving your stamina, strengthening your leg and core muscles, and improving your balance. 
Can't Stress on Skates
Stress is one of the biggest issues we face today, and it's proven to be bad for your health. That's why it's so important to make time for fun and relaxation, and what better way is there than taking a trip to the skating rink? Invite friends or family to hang out, skate to great music, and let the stress melt away. Join us for an open skating session or mark your calendar for one of our awesome Tallahassee events! 
No matter what your New Year's resolutions are for 2020, we hope to see you around at Skate World Center. Thanks to all of our customers for another great year; we can't wait to see you in the new decade!