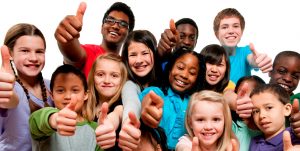 Having fun and raising funds aren't mutually exclusive! School fundraisers often wind up with volunteers donating time, resources, and money with very little payoff. School Share Nights let families create memories while they help out the school they love. Isn't it time you planned a school fundraiser that will make the yearbook?
School Share Nights at Skate World
Tired of the same old fundraiser? It's hard to encourage families to support your school when there's no fellowship involved. Lucky for you, Skate World has the solution: roller-skating! Our school share nights are geared toward raising funds and having fun. It's about creating an experience your students will love. A roller-skating fundraiser night gives families a fun night out, lets kids play with their classmates in a new setting, and gives teachers and administrators time to interact with parents and students. Skating is a great physical activity, too, teaching kids the value of staying active and having fun.
Fun, family, fitness, and funds? Sounds like a win! After all, the kids are what education is all about.
Skate World Gives Back
We want to make your school fundraiser worthwhile. That's why we give schools back 100% of the proceeds from the 1st activity (skating or playground) of their first School Share Night! Many schools make upwards of $1000 in just 2 hours at no cost to them. You can continue to earn big rewards when you book follow-up fundraisers. We donate 50% of the total admission proceeds for each subsequent School Share Night you book. Last year we donated $10,840 to schools in Tallahassee. How does roller-skating fundraising work?
Book a time on Tuesday or Thursday from 4-8:30pm (we still have slots available for September and November of 2016!)

Download our digital flyer and promote your event (don't forget to mention it during morning announcements!)

Tell your students and parents about our Saturday skate lessons (you can pick up FREE vouchers in preparation for the event)

Let your teachers and staff know that they skate for free!
Bring fellowship and fun back to school fundraisers. Book your School Share Night today or call Skate World Center to learn more.