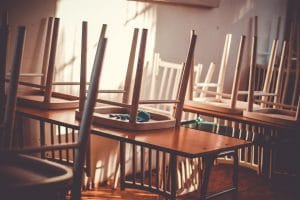 When most people think of field trips, they think of a break from the monotony of the school day. But what about your summer camp or daycare? A skating field trip at Skate World Center will not only keep your campers active, entertained, and engaged, it will also take the pressure off your counselors and directors to find activities!
Skate World Center field trips offer more than just a break, though. We offer an indoor, fully air-conditioned space for kids to get active! Fun, engaging exercise like roller skating will improve everyone's mood, ward off boredom, make bedtimes easier (which parents will love), and help prevent summer brain drain. Planning monthly, or even weekly field trips will give your campers something extra to look forward to, acting as an incentive for good behavior.

When you plan a field trip with Skate World Center, you don't have to worry about anything other than booking a date and making sure parents and kids are aware. We handle skate rental and food, and of course, the activities are built in. Your group can purchase food packages or kids can purchase their own, depending on your needs. Not only that, but chaperones skate free!
Give yourself and your campers a break this year and book a field trip at Skate World Center. Availability is limited and will go fast, so don't delay. Contact us today and let's get started planning a field trip for your daycare, day camp, summer class program, or even parents group!