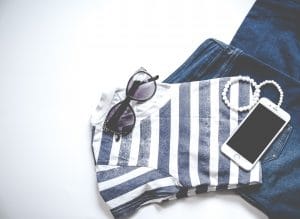 Are you searching for a fun activity in Tallahassee, Florida, that will keep you entertained for hours? Look no further than roller skating at Skate World! At our skating center, you'll have a blast and get great exercise at the same time.
You're probably wondering what to wear while roller skating. Check out these helpful tips:
Thick & High Socks
The right socks are imperative for a successful roller skating outing. Whether you're trying to get in shape by roller skating regularly or skating just for fun, the wrong socks could ruin your day. Make sure you wear thick, high socks to avoid blisters. The right socks will also help your roller skates fit just right. This will help you skate better – which, in turn, will help you have an awesome time!
Comfortable Clothing
When you roller skate, you want to be comfortable. Wear clothing that allows for plenty of movement and makes you feel confident. One of the best parts of roller skating is wearing flashy clothes! Dress up as much as you want and head to the rink. You'll fit right in with the coolest kids in town.
Protective Gear
Wearing protective roller skating gear is always a good idea. It doesn't matter if it's your first time or millionth time roller skating. When you wear gear, you can skate with confidence because you know that if you fall, you're protected! The team at Skate World Center suggests wearing a helmet, knee pads, elbow pads, and wrist pads.
Now that you have dressed the part, head to Skate World Center with your friends to enjoy endless hours of fun. Check out our hours!