Throwing a birthday party in the winter can be tricky. Not only are people busy with the holidays, or exhausted from being busy with the holidays, but birthday kids can easily start to feel overlooked in all the holiday celebrations. At Skate World in Tallahassee, FL, we don't ever want that to happen! We offer flexible, affordable birthday packages to take care of all of the details so you can focus on making the party special with fun themes.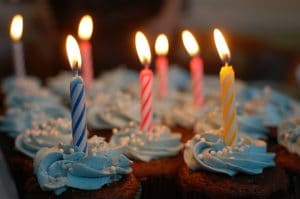 Of course, your guest of honor probably has a theme in mind, such as a favorite superhero, TV show, or cartoon character. If not, check out some of our favorite themes for a winter birthday:
Winter Wonderland.

Embrace the season! Make gingerbread houses, give out small stockings stuffed with party favors, and enjoy seasonal treats like candy canes, Christmas cookies, and hot cocoa. Small fake Christmas trees are available in almost every color–consider making

ornaments

and decorating a tree for the guest of honor.

Summer Fun.

Go all the way opposite and have a summer-themed party! Add special touches like flower necklaces, sunglasses (take these off on the skate floor for safety, of course), The Beach Boys music, and even popsicles (trust us, the kids will be working up a sweat!).
No matter what theme you choose, remember that Skate World is here to help. It's important to plan a birthday party early during these busy months, to make things easier on you and your guests, so don't hesitate–plan your date, and then book today using our convenient online booking system!