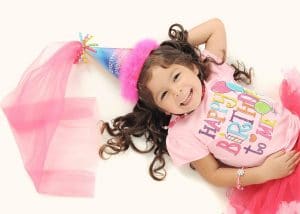 With all the hustle and bustle of the holiday season, sometimes it can be hard to make the time to schedule a birthday party too! Thankfully for all those with children or loved ones whose birthdays fall in winter months, Skate World Center is here to help!
Our Tallahassee birthday parties start at as little as $159 and includes 3 hours of fun for you and your guests. In addition to your choice of skating, playground time, or extra game tokens, all our parties also include pizza, soda, arcade tokens, paper goods, and a party host to help make sure things go off without a hitch.
Although we make planning a birthday party easy, you can't forget the gifts! So why not lean into the skating theme and get them a gift that will always remind them of the fun time they had skating with their friends and family?
Here are a few gift ideas for skaters:
New Skates

 – If you have a serious skater in your life, one of the most exciting things you can get them is a new pair of skates!

Skating Accessories – If the person you're shopping for already has a nice pair of skates, consider getting them new wheels or bearings as an upgrade.

Skating Style – Of course, if you're throwing a party for a very young child or someone who isn't a serious skater, you can still get them some fun skating themed gifts like new socks or clothes!
So contact us at 1-850-386-4807 for more information about hosting your Tallahassee party with us, or you can book now directly online!