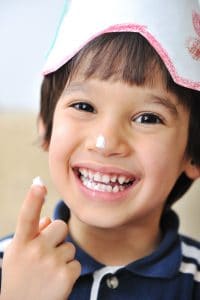 Christmas may be over, but there's still plenty to look forward to! At Skate World Center, there's no end to the fun. And what better ways to achieve your New Year's resolutions than to make them feel like play? Accomplish your family New Year's resolutions in 2017 at your favorite Tallahassee skating center.
4 New Year's Resolutions for Families
Get in shape

. For some getting in shape means working off those Christmas cookies. For others it simply means leading a

healthy, active lifestyle

. Roller-skating helps both kids and adults stay active and get in shape. It works your legs and glutes, strengthens your core, and can even burn up to 600 calories in an hour. According the

American Heart Association

, it's one of the top exercises for heart health. And it's easier to stick with fun activities than boring workouts. If you're not convinced yet, look at it this way: it beats going to the gym!

Save money

. Unlike many family activities, roller-skating comes with a small price tag. Skate all day for under $10. Pinching pennies after the holiday season? Monday Mania Skate is just $2 per skater for 4 ½ hours of fun!

Spend more time with family

.

Kids can learn to roller-skate

before they're old enough to start Kindergarten. And skating is like riding a bike: once you learn, you never forget. That's why skating is also a great choice for spending quality time with grandparents. They won't have to wait on the sidelines while the kids play!

Try something new

. Who's ready for 2017? Celebrate with us at the

Noon Year's Eve Balloon Drop Kids Skate Party

. We're gearing up for big fun, including a 4pm balloon drop with prizes.
These are just a few of the New Year's resolutions Skate World Center can help you achieve. Ready for a fresh start? Take the family roller-skating in 2017.