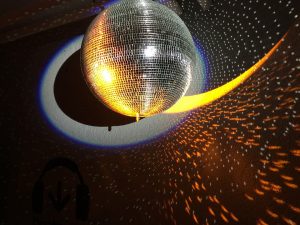 Nothing can make you feel like a kid again quite like roller skating can! Here are a few reasons to indulge your nostalgia by skating in Tallahassee:
Pass Along the Fun

– Skating is a great activity for kids and adults of all ages and abilities. That is why it is such a great activity to pass along to the next generation by sharing the fun with your kids or grandkids. This will help them make their own fun skating memories!

Plan a  Unique Date Night

– Break away from the old diner and a movie standby date by planning a date night to take your special someone back in time with skating. You could even surprise them by requesting their favorite old school skate anthem!

Reconnect with Your Old Friends

– Skating is the perfect way to reconnect with old friends or to make some brand new ones. Skating is the perfect activity to plan a night out with your gal pals or with the boys. It will make you all feel like kids again.
Come relive the good times at our Tallahassee skating center! We have lots of fun upcoming Tallahassee events and affordable group discounts. And don't worry if you're a little rusty on skates because Skate World Center also offers Tallahassee skating lessons for a variety of skill levels including  beginner lessons and speed skating lessons.
Contact us at 1-850-386-4807 for more info on our upcoming events and skating lessons and make your plans to visit today!