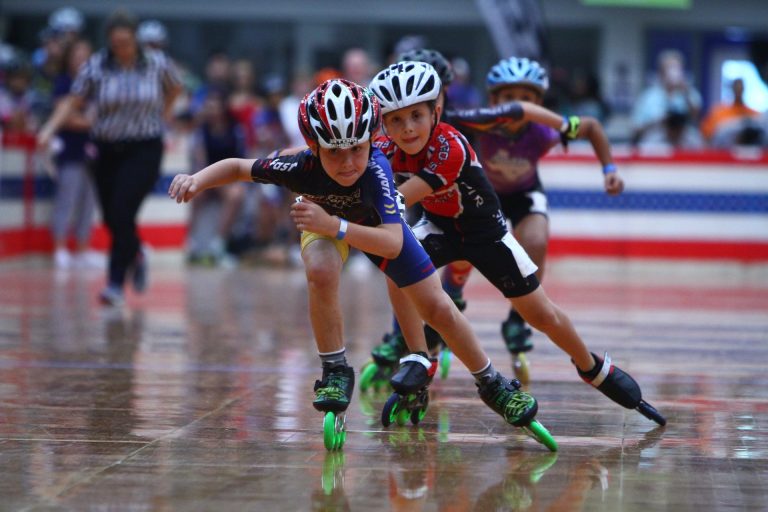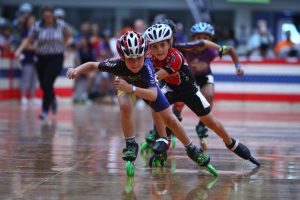 Summertime is almost here, and that means lots of bored kids looking for summer fun! Roller skating is a great way to make the most of summer days, whether skating in the comfort of our indoor Tallahassee skating rink or heading out in the neighborhood with friends on skates, bikes, scooters, or skateboards. While zooming around on self-powered wheels is one of the great joys of childhood, it can also be dangerous. But don't worry, we've compiled the basics on skating safety so your family can enjoy a safe, fun summer.
Simply put, helmets can save lives. If you or your child is skating outdoors, then a helmet is essential. Taking a fall on concrete, hitting a curb, or bumping into barriers at the skating rink are all hazards, and wearing a helmet while skating can protect your noggin and keep the fun rolling.
In addition to helmets, pads (including elbow and knee pads, as well as wrist braces) are also a good idea for beginner skaters. When learning to skate, pads can make the inevitable falls a lot less risky; they're essential if you're competing in speed skating, roller derby, or hockey. If you or your kids are going to be skating outdoors this summer, protective pads are even more important than when indoor skating.
If your child is learning to skate, then consider our Tallahassee skating lessons for beginners. We also offer speed skating lessons. And don't forget to check out our Tallahassee events for even more summer fun!