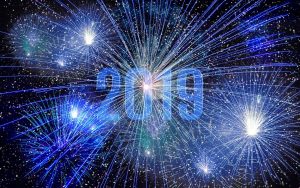 Did you make a New Year's resolution this year? Some of the most common resolutions include getting into shape, spending more time with loved ones, and learning a new skill. If you picked one of these common resolutions, then you're in luck because they can all be achieved with rolling skating!
Roller Skate for Your Health
Roller skating makes for an amazing workout! A bit of moderate skating burns around 330 calories an hour, while vigorous skating burns up to 600 calories an hour. Aside from burning calories, skating also makes a great low impact cardio workout that's good for improving balance and core strength.
Spending Time Together
Studies show that social bonds grow better through engaging, interactive activities than compared to less engaging activities (like watching TV). Skating is a great way to break the monotony of the day to day grind by shaking things up with an activity the whole family can enjoy.
Improve Your Skill
Whether you are just getting started skating, or you've been skating for a while and just want to improve your skills, we have a class for you! Our Beginners Skate Lessons are held Saturday mornings from 9:45 – 10:45 am and are great to teach kids to skate so they can hit the floor with the rest of the family! If speed is your goal, then check our our Speed Skate Lessons for those aged 5-60.
So check out our upcoming Tallahassee events calendar and make your plans to better yourself through skating in 2019!